In short:
UAVcast-Pro webinterface interacts with your raspberry pi using modern technology for fast and seamless operations. no lag, and very responsive UI. 
It takes inputs from your fligth-controller, modem, camera and streams the data to a end-point defined in the user interface. You can add multiple end-points if you like. 
You can receive this data using Mission Planner, QGC or any application that are able to decode mavlink packages. 
UAVcast-Pro also provides a range of other features..
You can read more in depth on our documentation page.
https://docs.uavmatrix.com/
UAVcast-Pro is an application which simplifies the proccess to communicate with your flight controller over mobile LTE or WiFi network. Make the ultimate BVLOS 4G LTE Raspberry Pi Drone. Everything can be configured from a responsive web application which can be accessed from any devices such as phone, tablet, desktop. Flying LTE / 4G has never been easier.
English - Turkish - Chinese - Polish - Russian - Chinese - Italian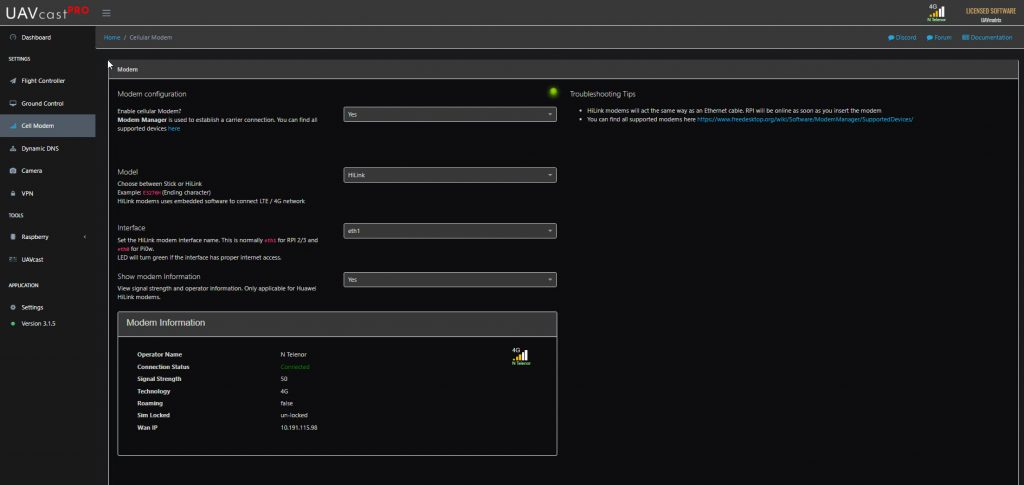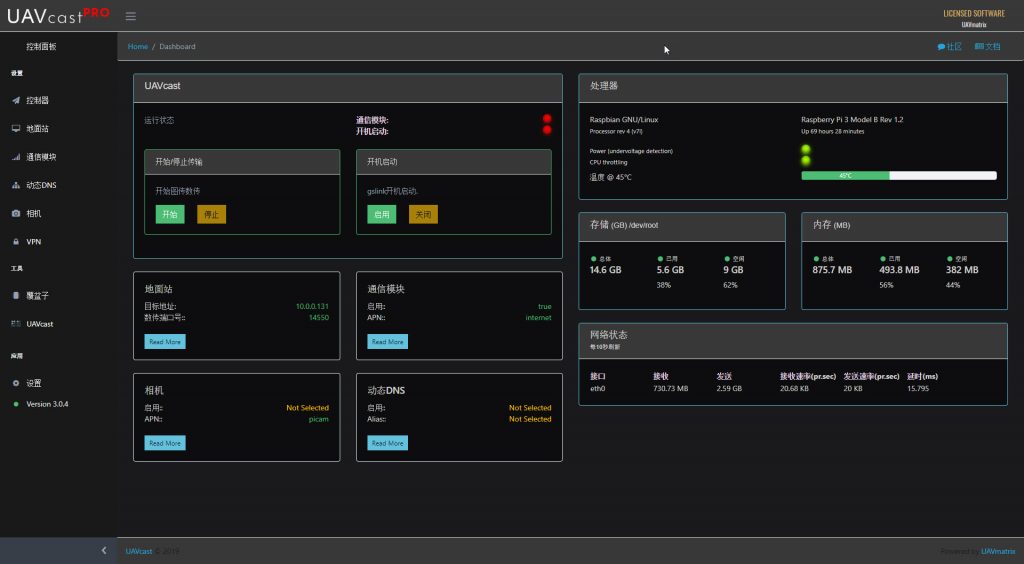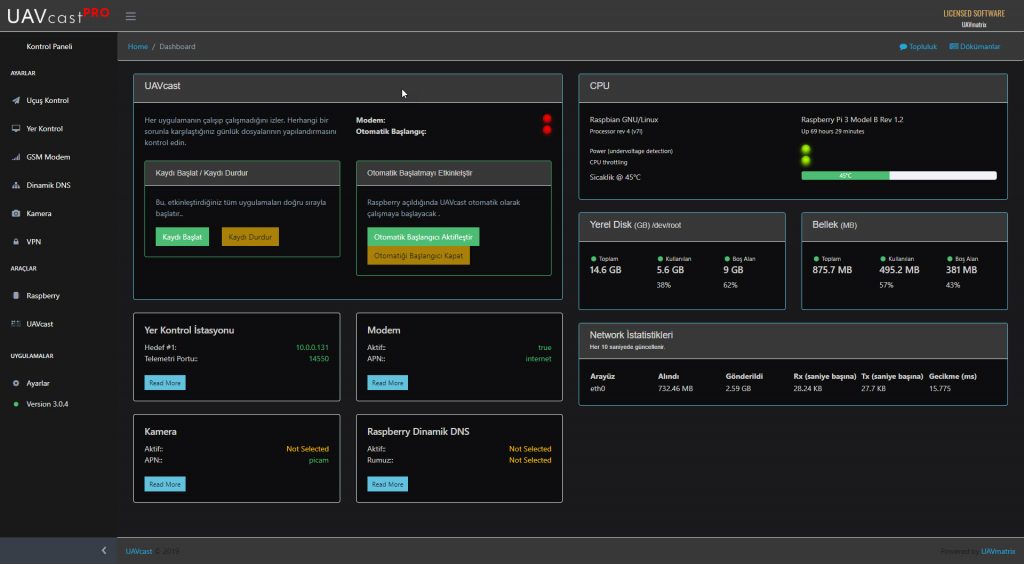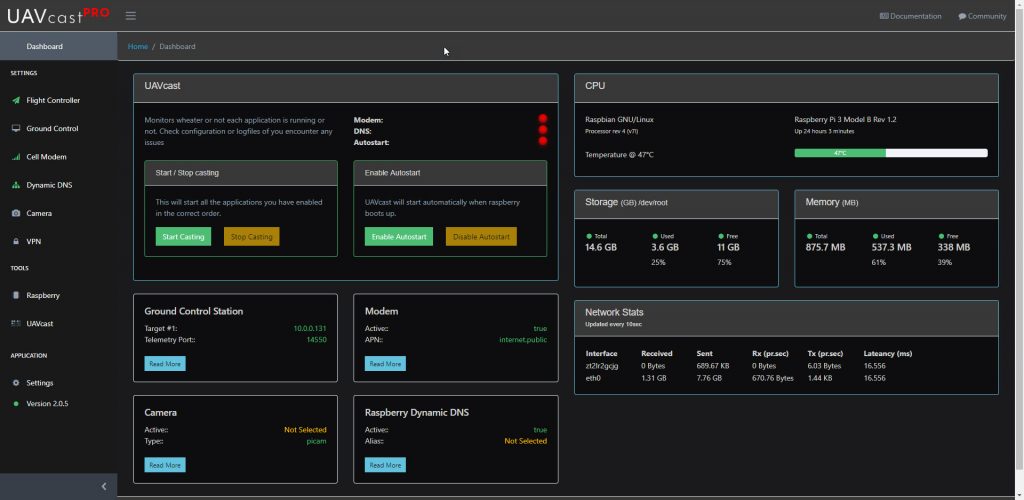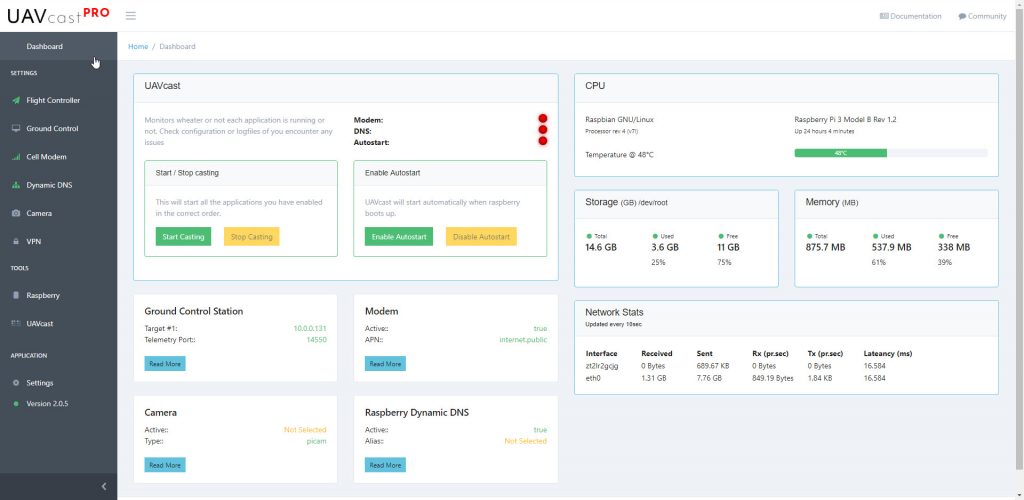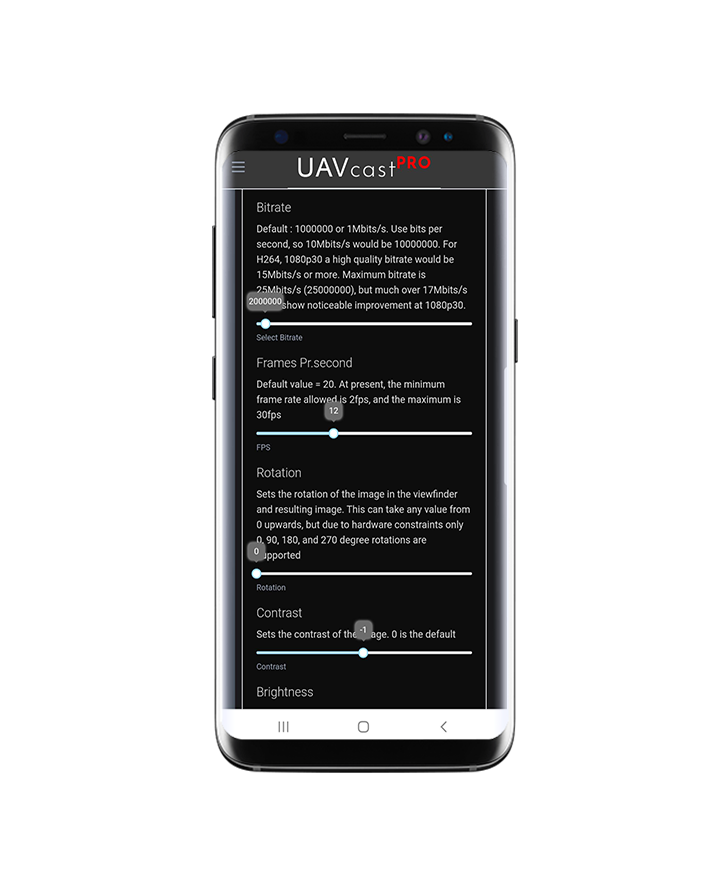 UAVcast supports several cameras. Easy configuration.
Have full controll of you companion computer while your vehicle is on a mission.